Gaudí learnt his technique and took his inspiration from his natural and cultural environment. He dovetailed traditional and modern materials and techniques, and unlocked nature's laws to apply its rules and purposes to his own designs, imposing his own vision thereon by dint of a clear, precise, living and organic expression. This makes it one of the main precursors of sustainable architecture.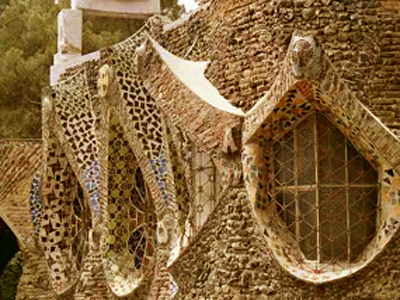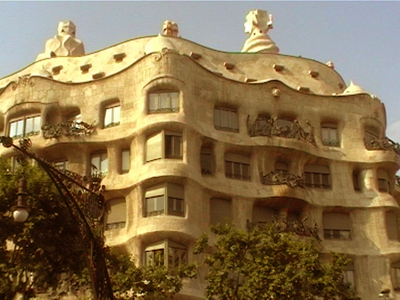 Gaudí saw projects as total conceptions. In its buildings there is a mixture of mathematics, poetry and visual accuracy, which stimulates the perceptions. All components of the architecture are fused wisely. The usual boundaries between container and contained, sustained and sustaining or between construction and decoration are blurred and the envelopes become much more than the simple delimitation of space.
Due to his restless spirit and boundless imagination Gaudí arose constant challenges. He frequently changed solutions for the development of the construction of a building product of a desire for perfection requiring him to constantly reflect on every detail of design. This attitude allowed him to develop and install new guidelines in the design process as well as to create innovative construction techniques, getting ahead of his time.
He adopted in each case appropriate technical and design solutions to give the best conditions to spaces so to more efficiently accommodate the activities of the users, all in harmony with the ecosystem: effective thermal waterproofing and acoustic isolation; orientation, shape and distribution of openings to maximize the natural heat and light output; fluid handling systems; adjusted ergonomic solutions; recycling materials and use of local techniques. These peculiarities of his architecture are now fundamental characteristics of sustainable architecture.